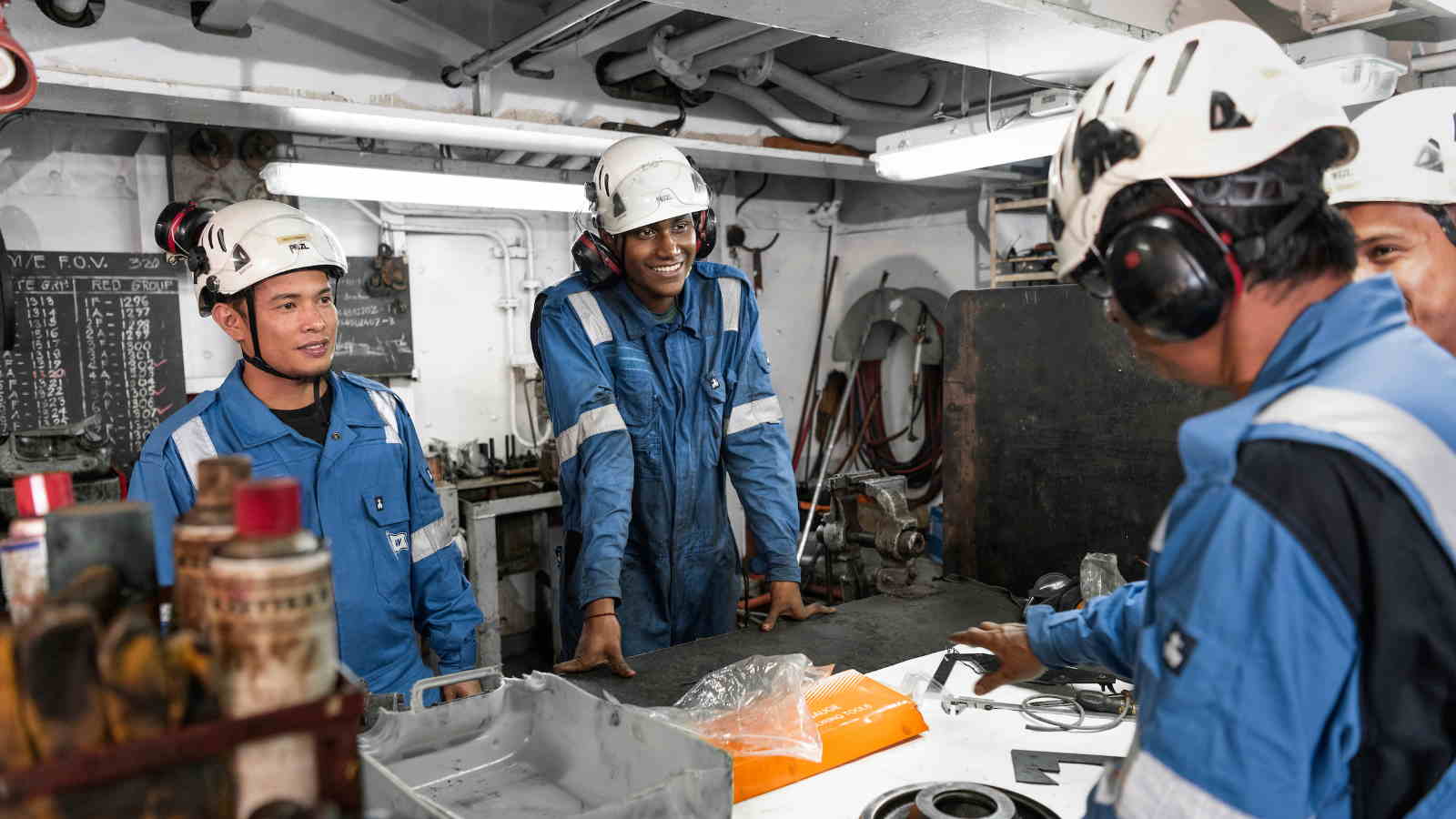 Employees
We recognise that retaining and attracting talent is key to ensure future growth and essential for delivering on our long-term strategic ambitions. In our daily operations, we continuously work to provide an engaging and safe work environment where equal opportunities are available for all.
The Wilhelmsen group consists of a diverse portfolio of maritime related companies operating on six continents. We have the world's largest maritime network with 255 offices in 67 countries on call 24/7 and deliver products and services to more than 50% of the merchant fleet.
We strive to create a culture where our employees around the world deliver the right results in the right way. The governing elements are the foundation for our culture. Employee performance is measured through performance appraisals and annual activity plans, and employee engagement is measured and addressed in the employee engagement survey.
Learning and innovation is one of our core values, and we believe that a learning organisation with motivated employees contributes to efficient operations and has a positive impact on long-term sustainable growth.
We are committed to supporting employees in developing their competence and experience to perform in their role and develop their career. We believe and support on the job training as the most important initiative to improve knowledge. In addition, personal development plans are integrated in the performance appraisal and review process.
"Do good locally" initiatives
The annual do good locally program has been running since 2018. Employees have conducted their chosen initiatives in China, Turkey, USA, Malaysia, Philippines, Poland, South Africa and United Arab Emirates to name a few. Employees are required to volunteer in an activity, not just donations.
The initiatives over the years vary from providing food to homeless people, bringing books and supplies to school children, building shelters, beach clean-ups, caring and reading for children, donating medical equipment and renovating music rehearsal room and providing new musical instruments.
Our employees are engaged in their local communities, and have used the do good locally program to also make a difference.