2022 - Astrid Nordstad and Gakuro Matsui
Astrid Nordstad and Gakuro Matsui are the 14th recipients of the Shipowner Tom Wilhelmsen Foundation's Opera & Ballet prize.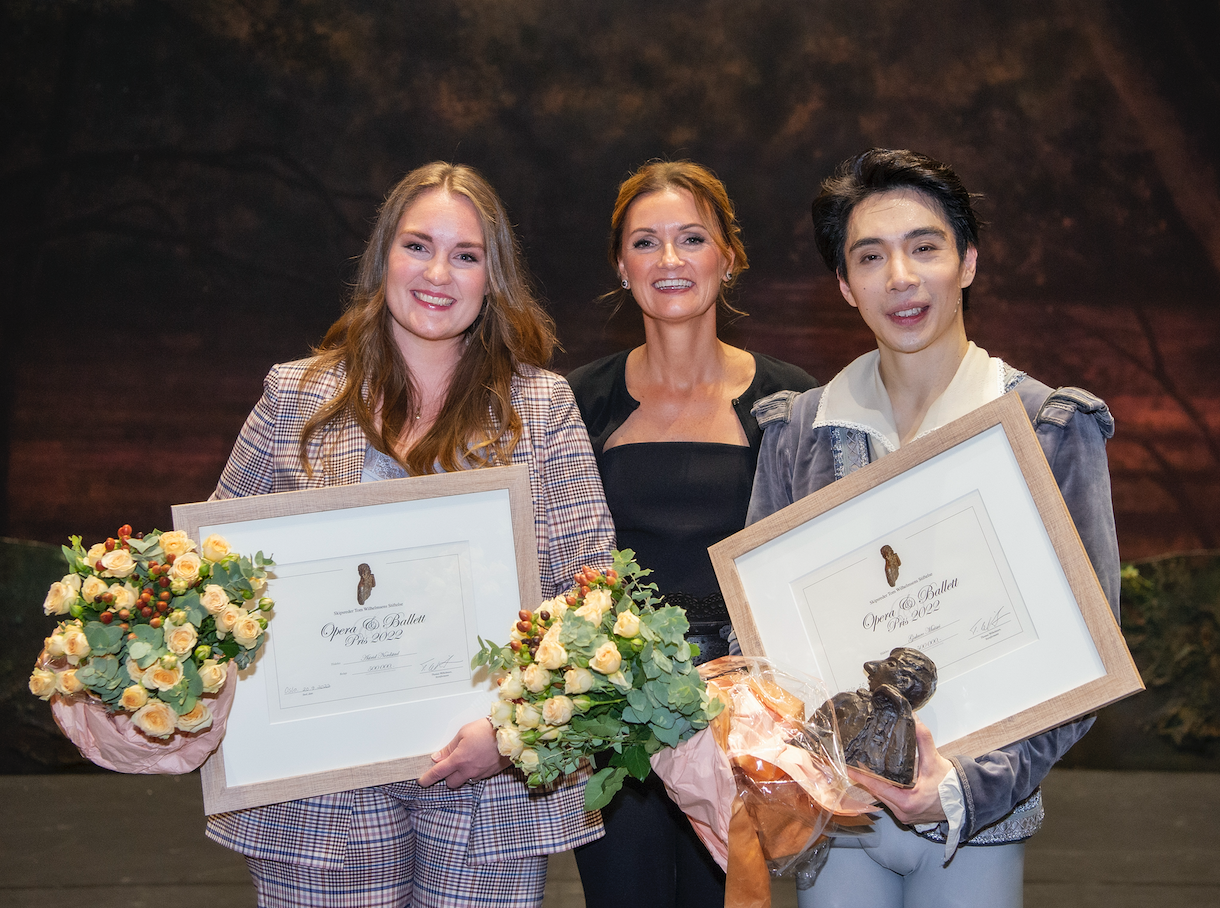 On Tuesday 20. September opera singer Astrid Nordstad and ballet dancer Gakuro Matsui were surprised with Shipowner Tom Wilhelmsen Foundation's Opera & Ballet Prize for 2022. The prize was presented by board member of the board at Shipowner Tom Wilhelmsens Foundation, Monica Wilhelmsen, and the artists each received NOK 500,000.
Nordstad comes from Trondheim and has had a formidable start to hes career. She completed her bachelor's degree at the Norwegian conservatory of music and the opera college in Oslo in 2014. Further studies led her to the Royal Opera Academy in Copenhagen.
"Astrid stood out as an intern here at the Opera with a startlingly beautiful sound that made us as audience members curious. We wanted to hear more! Astrid is the type of songer that moves us, not only through the brilliant timbre that captures both quivering light and velvety darkness, but equally through a deep musicality. Her ability to enter a work, understanding of style and intense love for content make her a first-class communicator and interpreter. For the jury, another important criterion has been her clear willingness to bet and bravely expand her horizons towards an international career.
We have the strongest faith that she will succeed and are very much looking forward to following her further!", wrote the jury.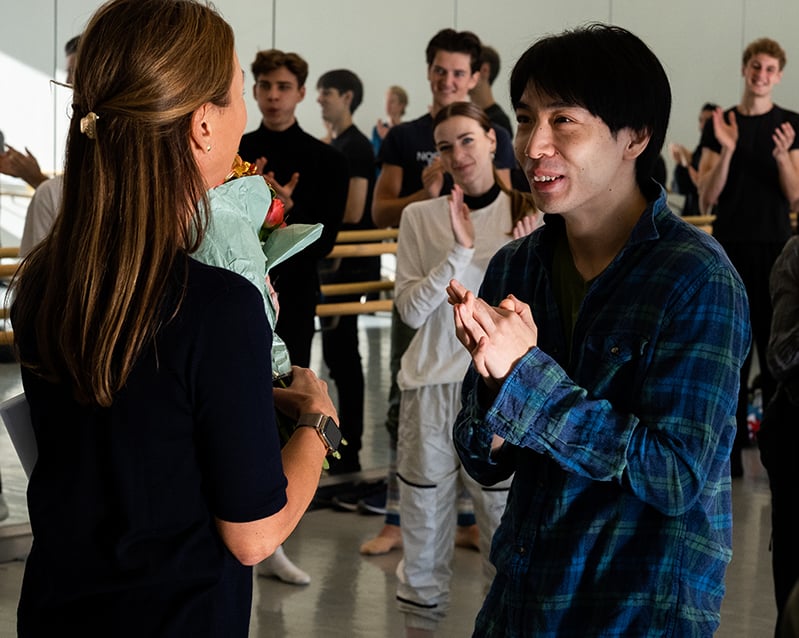 Gakuro started dancing when he was 9 ½ years old, and already at 15 years he went to Paris to start at L'Ecole de Danse de l'Opera de Paris.
"Gakuro Matsui joined the National Ballet aged 19, after winning several international awards. He quickly distinguished himself as an exceptionally fine dancer and was eventually given bigger roles which gave him good opportunities for continued development.
With his great movement talent, he masters an entire register of styles, ranging from the great classical repertoire to today's challenging modern choreographies. In 2015 he moved to Australia to work with West Australian Ballet, but after four years he chose to return to Norway and the National Ballet, which we were all very happy for! As a dancer in the National Ballet, Gakuro Matsui is a highly respected colleague, infinitely hard worker, treasured partner and valued member of the company. Throughout his career, Gakuro Matsui has had the ability to develop both artistically and technically through hard work and reflection. It will be a pleasure to follow Gakuro Matsui further", wrote the jury.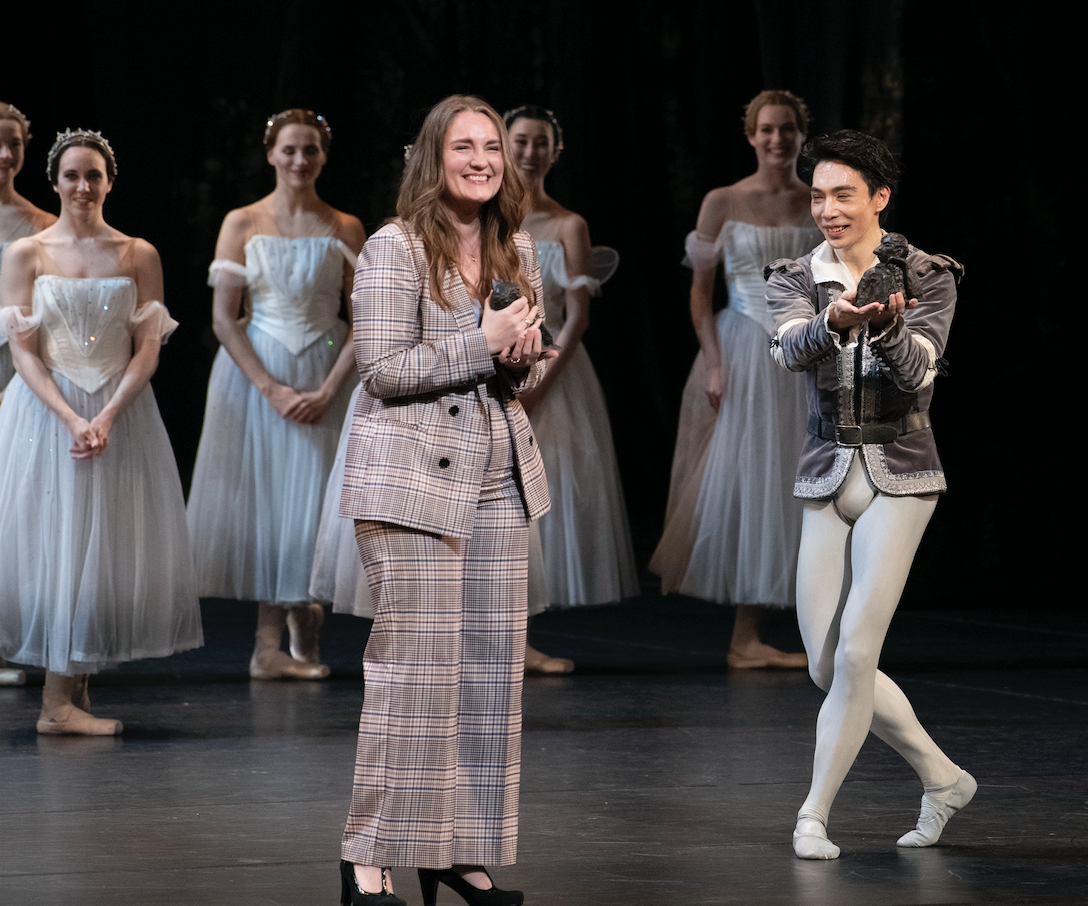 Please also see the video of the announcement moment by Monica Wilhelmsen below.