2018 - John Lidal and Alan Lucien Øyen
John Lidal and Alan Lucien Øyen were the tenth recipients of the Tom Wilhelmsen Foundation Opera and Ballet Prize.
John Lidal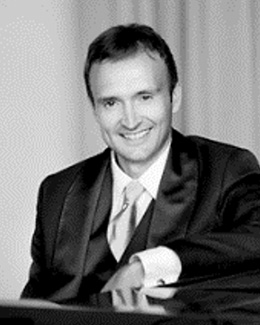 Norway has a solid history in the international vocal arena through being able to contribute singers of the best quality. We can once again today, enjoy having a solid group of classical singers who are about to establish themselves in Europe and the rest of the world, and remind music lovers of our heritage and our contribution. In order for this to happen, great musical and theatrical talent is not enough, nor is having a rich singing voice. No one manages this by themselves. It is crucial to have a place to go to get the help and guidance in studying parts from a secure, knowledgeable person with deep understanding in repertoire, musical styles, language performance technique, vocal technique and vocal diagnosis. The person within Norwegian music who has the necessary knowledge is John Lidal. He manages this with wisdom, enthusiasm and great endurance. John is the person that just about all our best singers visit when it comes to studying new roles, maintenance of the voice and further development. John arranges opera workshops and courses where singer at different levels get the opportunity to try out new roles under professional guidance. Through these initiatives, many your singers have come to learn what the profession of singing means, and what in the end, good singing really is. Without clear references we understand little of what we are doing and where we stand. Because of this, John is extremely important for singers and people who are interested in song at all levels.
In particular he is valuable to those talents that really want to commit themselves. They find in John a clear mentor, a sparring partner, a challenger and an inspiration – a safe place for trial and error, surrounded by the safety net of knowledge.

John is fully employed by the Norwegian Opera and Ballet. He works on a regular basis with one to one tuition with the National Opera's singers.
The Tom Wilhelmsen Foundation's Opera and Ballet Prize Is awarded especially to celebrate the award's tenth jubilee, the person who has been a close partner with all the award's previous Opera winners – unseen by the public, but always intensely engaged with the artistic performance o the stage and podium John Lidal makes a huge difference to the operatic artform in our country. We congratulate warmly him for the award!
Alan Lucien Øyen
Alan Lucien Øyen is a rarity within dance and theatre. At an early age he showed his extraordinary talent and rich creativity. His work covers a wide area. He has succeeded as a dancer, choreograph, director and a dramaturge. In 2006 he established his own dance and theatre company, Winter Guest, which has successfully managed at the same time as he has created, produces and directed a number of performances.
Øyen is curious and brave, but also humble, patient in his impatience, and has the ability to challenge himself and the people he works with. His personal style is always present in all he creates.
Alan Lucien Øyen has toured both in Norway and abroad with his productions. He has been awarded a number of prizes, among them The Hedda Award for the best text for the play Coelacanth, several first prizes for his choreographies and the October dance prize for the play America – Visions of love. This spring Øyen topped his career when he was invited to the world-renowned Tanz Theater Wuppertal Pina Bausch to create a full evening choreography for them. He was, at the time, one of two choreographers that for the first time ever created a new work for the company's dancers, which was not signed by Pinea Bausch.
Since 2013, Alan Lucien Øyen has been the National Ballet's choregrapher. For the first time this autumn, he has created a full evening at the main stage, The Hamlet Complex, which is an unusually major occasion.