2014 - Yolanda Correa
Yolanda Correa was the sixth recipient of the Tom Wilhelmsen Foundation Opera and Ballet Prize.
Yolanda Correa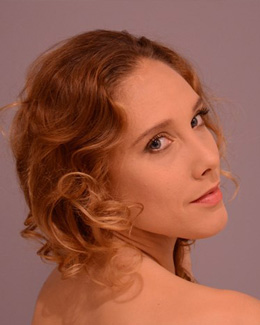 This year's awardee. Tonight, you have had the pleasure of seeing the full display. She is Cuban-born, and when she came to the National Ballet in autumn 2010, it did not take long before she had the crowd in the palm of her hand.
With an extraordinarily delicate but strong technique, where the expression in every detail shapes her roles, she has been a mainstay of the company, and an inspiration for the National Ballet dancers. For her the impossible is possible, she always sets her ambitions sky-high and succeeds.
As a soloist with the National Ballet, she has shown that she is an equally exciting dancer in both the modern repertory and the classical.
As Odette / Odile in Swan Lake or Kitri in Don Quixote, the title role in The Firebird or choreographies by Lightfoot & Leon or William Forsythe, she is in dance at the highest level.
In 2012 she was awarded the prestigious Positano award for best female newcomer on the international dance scene.
There is good reason to expect a lot from her in the years to come.
A unanimous jury voted for Yolanda Correa, for the Tom Wilhelmsen's Foundation; Opera & Ballet Award 2014. The prize this year is 500.000, -.