2011 - Marita Kvarving Sølberg
Marita Kvarving Sølberg was the third recipient of the Tom Wilhelmsen Foundation Opera and Ballet Prize.
Marita Kvarving Sølberg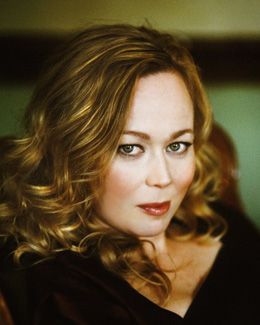 Born in Levanger, Norway, Marita worked as the principal singer at the Stuttgart Opera for two year, prior to joining the Norwegian National Opera in 2008.
Marita has starred as Pamina in The Magic Flute, Giulietta in a concert production of I Capuleti e i Montecchi, Kathrine Sigismund in The Fourth Watch of the Night, Female Chorus in The Rape of Lucretia and Nedda in Pagliacci.  
In addition, she has starred as the Countess in The Marriage of Figaro, Donna Elvira in Don Giovanni and as Mimì in Stefan Herheim's La Bohème for which she won the Critics' Award. 
Performing at major opera festivals in Salzburg and Glyndebourne, Marita has also toured in a number of countries as Solveig in Peer Gynt.
Marita will star as Micaela in the Norwegian National Opera's production of Carmen in 2020.