2010 - Silas Henriksen
Silas Henriksen was the second recipient of the Tom Wilhelmsen Foundation Opera and Ballet Prize.
Silas Henriksen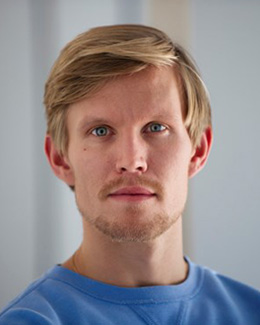 Born in Arendal, Norway, Silas joined the Norwegian National Ballet in the 2007-2008 season as an apprentice.
With the Norwegian National Ballet he has performed in Bjørn's The Nutcracker, Corder's Romeo and Juliet, Wheeldon's The Christening Suite, Kylian's Worlds Beyond, Petipa's Sleeping Beauty and Heise's Nucleus.
Silas has also danced in Moum Aune and Espejords Ibsen's Ghosts, and co-created his own choreography for the part as Eilert Løvborg in Moum Aunes acclaimed Hedda Gabler. Dancing the lead role in Strømgren's Hunger in 2018, Silas acted and danced in the role of Hamlet in Øyen's The Hamlet Complex
Collaborating with Norwegian musician Nils Bech, as both a dancer in several music videos and as director of Bech's music video 'Shame', Silas also danced for Norway's King Harald and Queen Sonja when Bech sang during the celebration of their 50th anniversary in the Oslo Cathedral in the autumn of 2018.