The board
The Board of the Foundation shall consist of one to four members elected by the general meeting.
The foundation's board consists of the following persons:

Thomas Wilhelmsen
(Chair)
CEO Wilhelmsen group, member of the Board since 2019.
Thomas currently holds the position of group CEO for the Wilhelmsen group and sits in the board of leading maritime related companies. As many family members before him, Thomas has worked his way through numerous operational and managerial positions in Wilhelmsen, before moving into the head seat as group CEO.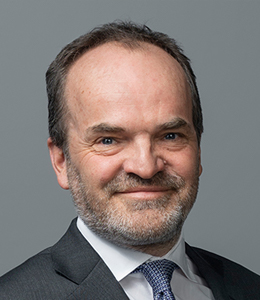 Christian Berg
Member of the Board since 2021.
Christian joined Wilhelmsen as Group CFO in 2016 and is responsible for finance, accounting, M&A, strategy, treasury, legal and compliance. Before joining the group management team in Wilhelmsen, he spent four years as partner in HitecVision, a private equity company, and 14 years, including six as CEO, in Hafslund ASA.
He was educated at the NHH Norwegian School of Economics, Bergen, Norway between 1990-1994.

Viggo Bang-Hansen
Member of the Board since 2019.
Viggo works with capital market transactions, securities trading and Mergers and Acquisitions, with a special focus on international acquisitions and transactions involving listed companies. He has extensive experience form regulatory and technical transaction consultancy for national and international banks, issuers and investors in the equity and foreign capital markets.
Viggo began in Schjødt in 2003 and is a Candidate of Law from Oslo University. In addition he has studied at the London School of Economics (England) and McGill University (Montreal, Canada). Before he came to Schjødt he worked for three years as a legal advisor at Norway's Financial Brokers Society.
Viggo has been a partner in Schjødt since 2008.

Monica Wilhelmsen
Member of the Board since 2020
Monica is the newest addition to the board after Wilhelm Wilhelmsens passing away.
She has her education from Academy of Art University with excecutive additions from BI Norwegian Business School.
Monica has many years of experience in board work from several Norwegian and international NGOs and non-profit foundations.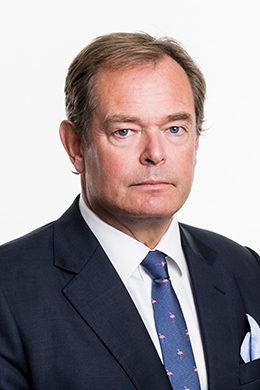 Knut Brundtland
(Vara)
Member of the board since 2021
Knut Brundtland studied law at the University of Oslo. He was a partner with law firm BAHR until 2004, focusing on M&A, capital markets and regulations of financial institutions. He was appointed CEO of the Nordic Investmentbank ABG Sundal Collier in 2010, where he has served as executive chairman since 2019.
Knut Brundtland has been a boardmember/ chairman of numerous boards of listed and unlisted companies over the last 25 years.