Wilhelmsen insights
VIDEO: Posidonia 2018 - Agency by Air unveiled
Watch the key highlights at Posidonia 2018, as we unveiled our Ships Agency partnership with Airbus in introducing the world's first autonomous drone delivery of parcels from shore to commercial vessels.
Wilhelmsen insights |
Danielle Hrin Kuek, Head of Marketing - Ships Agency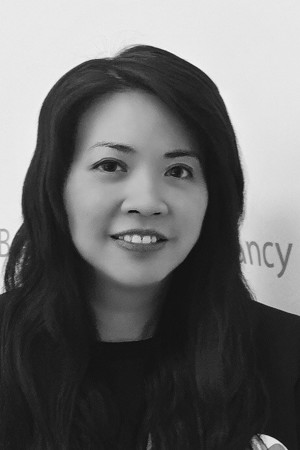 With over 22,000 visitors from 92 countries, Posidonia was the perfect place for us to unveil that initiative that will transform how we deliver to ships.
Marius Johansen, VP Commercial at Ships Agency in Wilhelmsen, shared on the benefits of utilizing drone technology in delivery of goods and items to the ships. This collaboration with Airbus allows us to reduce costs and improve productivity, reduce carbon footprint, but most importantly allow us to reaffirm our commitment to safety.
With the rise in technological advancement and the rapid digitalization of ports all over the world, we are confident that the value unmanned aerial vehicles (UAV) can offer to customers far outweighs any challenges that we may face.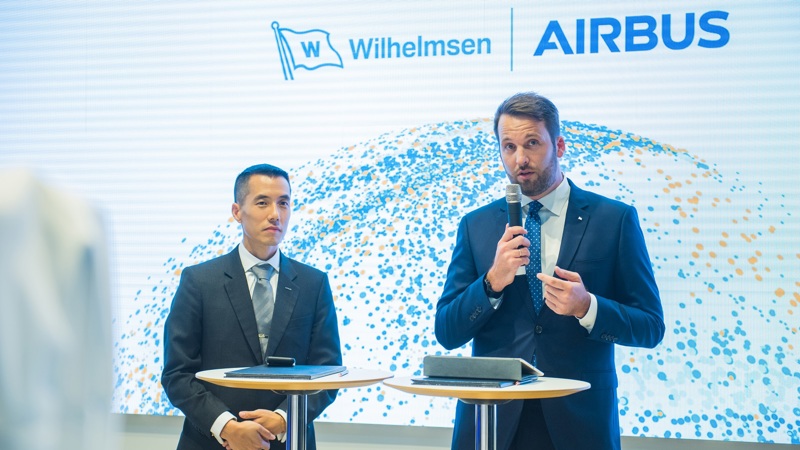 "We are absolutely thrilled to be working with a forward thinking, industry leader like Airbus. When we announced last year that we were pursuing drone delivery, we were greeted with a fair amount of scepticism, but our collaboration with Airbus, shows we really do mean business".
Marius Johansen, VP Commercial, Ships Agency at Wilhelmsen
Airbus' Skyways lead, Leo Jeoh, spoke about how the partnership was a natural fit, given how both Wilhelmsen and Airbus are aligned in their vision of being key players in shaping the future within their industries.
With both parties having strong domain expertise in the maritime and aviation industry respectively, this provides the best chance of success in pioneering the future of UAS in the maritime industry.
We are very happy to be signing this partnership with Wilhelmsen Ships Service because I think we bring two of the best of the industries together.
Leo Jeoh, Airbus' Skyways Lead
Guests were treated to a special sight as the Airbus SN1 C1S Variant prototype was revealed to them. The same model will be used in Singapore during the pilot trial scheduled for Q3, 2018 to test the delivery of last mile deliverables, products, and 3D printed consumables from our 3D printing lab in Singapore.
The partnership with Airbus was made official with a live signing of an MOU at Posidonia, signaling the start of a new era of shore-to-ship operations.
Pilot trials are scheduled to begin in Q3 2018 in Singapore to demonstrate the UAV's operational capabilities in shore-to-ship deliveries. Target vessel types for the initial pilot trials are Bulk Carriers and Offshore Support Vessels (OSVs) but may increase to include more vessel types in the future.