Wilhelmsen insights
Safety Talks: Your Safety, Our Priority
It's now Safety Month for all of us working in Ships Agency. As part of our series of safety talks, QHSSE Director, Jodie Reibel, discusses safety and the agency business and why building a safety culture is now a business essential.
Wilhelmsen insights |
Jodie Reibel, Vice President Governance & Sustainability, Port Services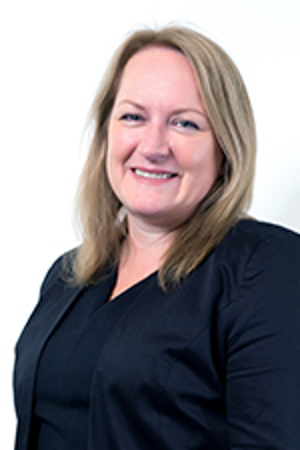 How would you sum-up Ships Agency's commitment to safety in Wilhelmsen?
On a Wilhelmsen group level, our vision has always been: 'Shaping the maritime industry'. This also applies to our vision on how we want to shape the ship agency industry and raise the safety standards. Our commitment to the cause can be summarized in one sentence: 'Your Safety, Our Priority' – and it's this commitment which will come to all stakeholders within the industry - from management to employees, from us to our customers and to our suppliers.
What sort of safety issues do boarding agents typically encounter?
With 75,000 port calls annually, our boarding agents attend large volumes of vessels , and this includes boarding vessels via launch, which has been identified as a high-risk environment in the ship agency industry. Our agents' working environment is constantly changing, from weather conditions, to port facilties, to the type of vessels they attend. All of this adds up to a high risk environment, for both our customers and our employees.
Why is it important for Ships Agency to promote safety within the organization, and the market in general?
We have a great opportunity to change the culture of safety in the environment in which we operate by improving safety standards at the local port level and the players within it. As a critical partner in our customer supply chain, we are able to add value to our customers operations by ensuring that suppliers are able to deliver services in a safe way. By working with suppliers, we have a great opportunity to improve the standards within the maritime industry. In today's maritime industry, safety and compliance are critical to ships agency operators, and customers demand the highest standards in both. Our customers view us as an extension to their operations, and it is vital that we are able to meet those safety standards.
Talk us through just how Ships Agency has been actively improving the organisation's safety culture.
Safety is a journey that will take time to cultivate and embed in the organization. The goal is to develop a sustainable culture where employees will view safety as something they strongly believe in and abide by as part of their daily routines. We want to be proactive instead of reactive to safety, to prevent accidents from happening rather than realizing the importance of safety after an incident has occured.
Our safety culture has seen extraordinary improvements in our port operations. Wearing safety equipment has become a badge of honor and TAKE 5 risk assessments have become a way of life. It's about raising awareness, sharing best practices and collaborating with customers and suppliers to improve the safety standards within the industry.