HOBS - Host Nation Ordering and Billing System
HOBS is a unique ordering and billing system developed by WilNor Governmental Services in collaboration with the Norwegian Armed Forces for use in host nation support. Using a web-based platform to streamline a previously complicated process, HOBS has ensured efficiency and transparency for all parties before, during and after an operation.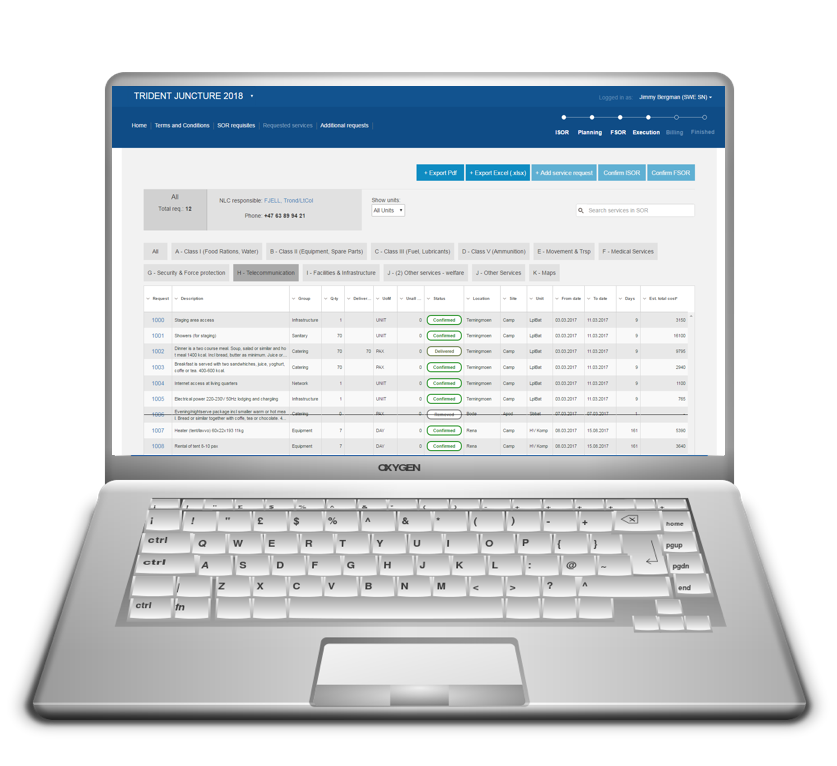 Based on NATO AJP 4-5

Web based software
No installation required
Works on all major Internet browsers
Works on mobile devices and computers
Services available in online catalogue
Full visibility and traceable billing
Unclassified and information protected

For more details on HOBS please see a short video linked to the below image.