Insurance
As part of the Wilhelmsen group and its tight strings to the maritime industry combined with our excellent connections to the market, we are your ideal partner in negotiating the best prices and conditions for your marine insurances.
Hull insurance is the core of all marine insurance. It is a property insurance against marine perils covering damage to and total loss of the insured ship, with equipment and spare parts onboard. The insurance also extends to cover the owner's liability for collision with other ships or striking with other objects.
Loss of hire insurance is covering loss of income resulting from damage to an insured vessel. It goes hand in hand with the hull insurance, and may be seen as equally important.
War risk insurance is a cover against damage and total loss due to war perils. In a world of turmoil and constant change, a war risk insurance is a vital add-on to the hull insurance.
P&I is the shipowner's liability insurance, including personal injury, loss of life, pollution and wreck removal. No vessel may sail without a P&I cover.
FD&D insurance provides assistance to the client for legal costs related to disputes under contract where the matter is not covered by the vessel's other insurances.
COFR, CLC, BCC, NWRC For certain trading areas, international law or local authorities require that the shipowner provide certification of financial security.
COFR -Vessel Certificate of Financial Responsibility (Water Pollution) issued by the NPFC to a vessel applicant providing evidence of financial responsibility, in accordance with the Oil Pollution Act of 1990 (OPA 90) and CERCLA. Applicable for vessels over 300 gross tons using the navigable waters of the United States..
CLC International Convention on Civil Liability for Oil Pollution Damage. Applies to all seagoing vessels actually carrying oil in bulk as cargo, but only ships carrying more than 2,000 tons of oil are required to maintain insurance in respect of oil pollution damage.
BCC - International Convention on Civil Liability for Bunker Oil Pollution Damage. Applicable to ships over 1,000 gross tonnage. ​Ensure that adequate, prompt, and effective compensation is available to persons who suffer damage caused by spills of oil, when carried as fuel in ships' bunkers.
NWRC - The Nairobi International Convention on the Removal of Wrecks. The Convention provides a sound legal basis for coastal States to remove, or have removed, from their coastlines, wrecks that pose a hazard to the safety of navigation or to the marine and coastal environments, or both. It will make shipowners financially liable and require them to take out insurance or provide other financial security to cover the costs of wreck removal. It will also provide States with a right of direct action against insurers.
Other marine related insurances
In addition to the main marine insurances, WIS is well equipped to provide other associated insurances (including but not limited to):
Drug Seizure
Mortgagees Interest Insurance
Cash in Safe/Cash in Transit
Kidnap & Ransom
Strike
Builder's Risk
T/C P&I
Extended crew/family insurance
Yacht cover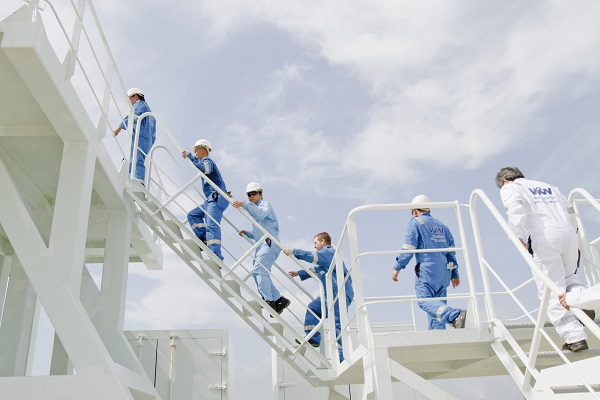 Non-marine insurance products
GLPL The insurance comprises the Insured's legal liability for damages to third parties
A third party must have suffered a loss
The insured must be legally liable to pay
There must be a causal connection between the incident causing the claim and the loss
The consequence of the loss must be foreseeable
The insurer will indemnify the insured for losses incurred
D&O insurance in general offers protection for the legal liabilities of the named Insured's Directors and Officers in connection with the performance of their duties. Cover is also extended to employees in managerial positions and to employees who become named in a claim or investigation, or is named co-defendant.
Marine cargo insures goods in transit/during storage. The cover will respond to any incident where the goods are damaged or become a total loss.
Other non marine related insurances (including, but not limited to)
Erection All risk
Ports & Terminals
Comprehensive Carriers Cover (Freight forwarder)
Environmental risk
Cyber risk
Political risk
Transport/Equipment
Cash in Safe
Commercial Crime
Professional Indemnity
Property