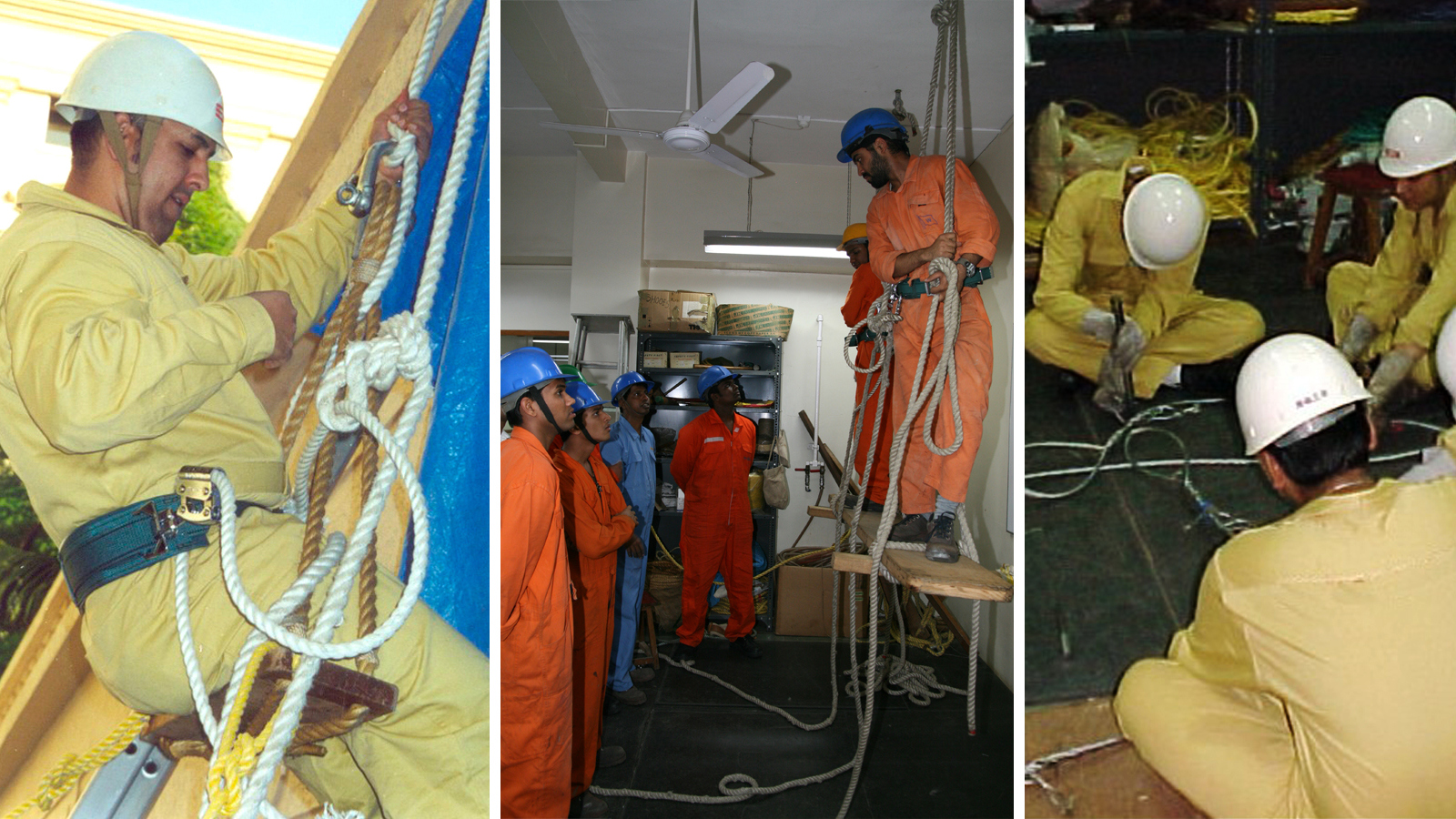 Practical Deck Skills Workshop
In present times, with minimum manning on board vessels and hectic schedules, it is vital to optimize all resources available.
A skilled member of the ship's staff, as a resource, is invaluable to the smooth running of the vessel. Therefore, his skills have to be developed, assessed and evaluated as part of a continuous process.
As the name suggests, this course is workshop-based and mainly practical-oriented. It has been designed to hone the participant's skills and to make him aware of procedures to be followed and precautions to be taken for the tasks at hand. Performing such tasks himself would assist him in estimating time and the manpower required more accurately and would also help him in having a better understanding of problems faced by crew members in performing certain tasks.
Course Objective: Upon completion of this course, the participant will
Acquire practical knowledge of knots, bends, hitches and splices using various types of ropes and splicing with wire ropes.
Be able to demonstrate other seamanship skills that a crew member on board would generally perform.
Duration of the course: 5 days.
Suggested Target Group: Any staff of the deck department and other ranks as per client's requirements
Course Contents:
Practical training in knots, bends, hitches and splices with synthetic and natural fibre rope (3 strand, 8 strand and double braided rope).
Mooring operations including Safety Procedures.
Practical training in splices with wire rope.
Demonstration of techniques in working aloft.
Surface maintenance theory and procedures.
General maintenance of deck equipment.
Demonstration of various types of seaming on canvas.