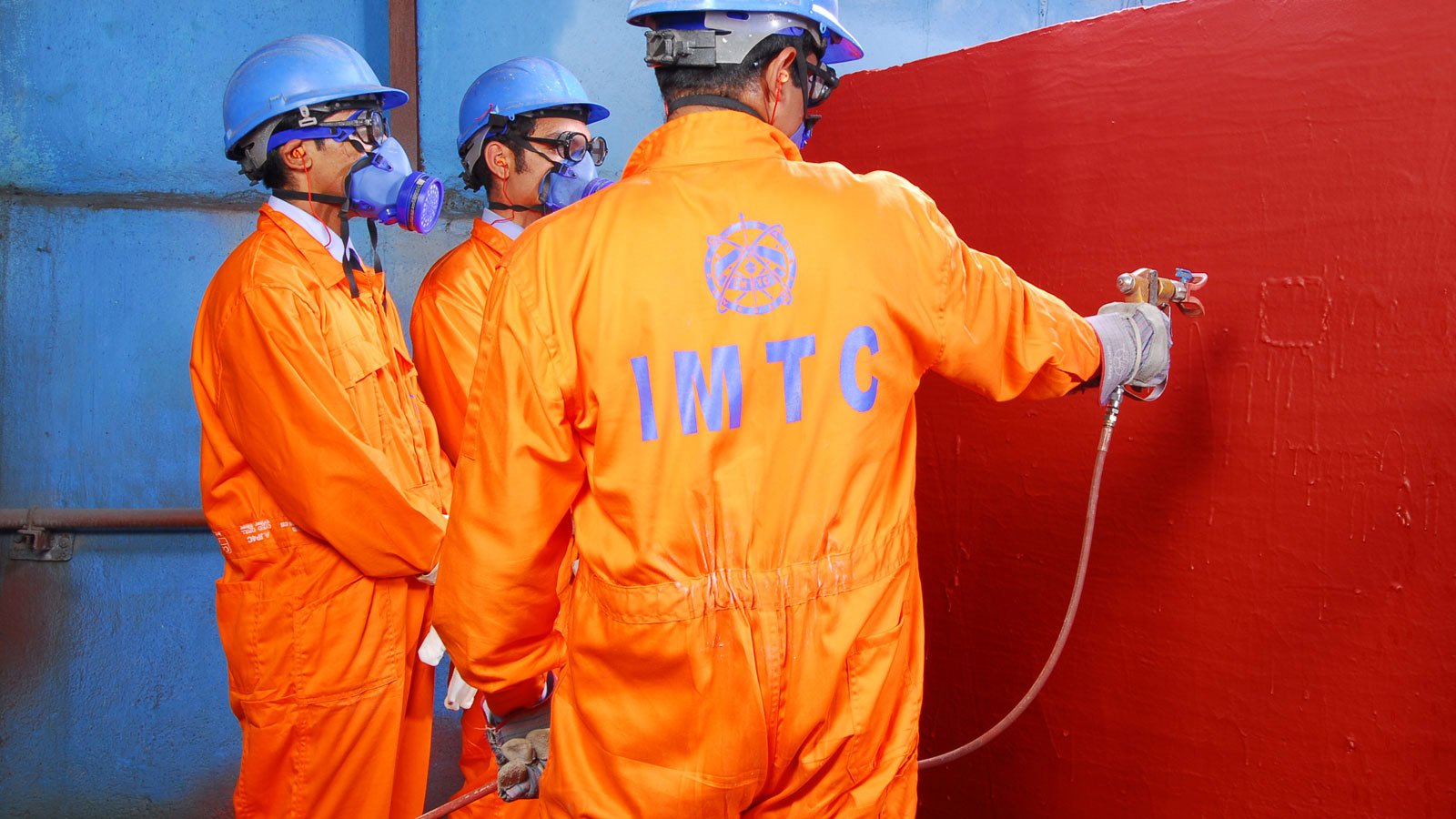 Corrosion Protection and Paint Technology Course
All vessels need to be well maintained, both technically and cosmetically.
A presentable vessel is essential in a fiercely competitive industry, since charterers as well as inspectors look favourably upon a vessel where housekeeping is given a high priority. Further, the commercial longevity of a vessel is greatly affected by the quality of surface maintenance carried out. Proper and cost-effective corrosion protection measures are necessary to maintain the asset value of the vessel, and ship's staff that is well trained in this field would offer a competitive advantage to the Vessel's Owners and Managers.
The "Corrosion Protection and Paint Technology" Course has been designed to enhance the proficiency of ship's staff with respect to surface maintenance. Both theoretical and practical aspects are covered, with special thrust on skillful handling of modern grit-blasting and spray-painting equipment. The practical sessions are held in a workshop that has been specially designed to facilitate hands-on training of the participants.
The Course is conducted in cooperation with Bergesen DY ASA, with inputs from major paint manufacturers (Jotun/International paints).
Course Objectives: Upon completion of this course, the participant will be able to:
Identify the types of paint and coatings to be used for various applications.
Understand the importance of surface preparation & the methods for achieving the same
Prepare various surfaces for painting as per internationally recognized standards.
Carry out paint application as per the given data sheets of paints, using airless spray-painting equipment.
Perform routine maintenance and repairs on Spray-painting and Grit-blasting equipment
Duration of the course: 4 days.
Suggested Target Group: All Officers and Ratings.
Course Contents:
Safety precautions prior surface preparation and paint application.
Understanding of Paint Schemes of Vessels
Standards of surface preparation.
Surface preparation using grit-blasting equipment. (CLEMCO)
Properties of various grades of paints and their usage.
Storage, handling, and mixing of paints.
Paint application techniques, using airless paint-spraying equipment (WIWA).
Measurement of paint film thickness Wet/Dry; Record-keeping.
Maintenance and repair of grit-blasting and paint-spraying equipment.
Solutions to common problems faced during surface preparation and paint application.