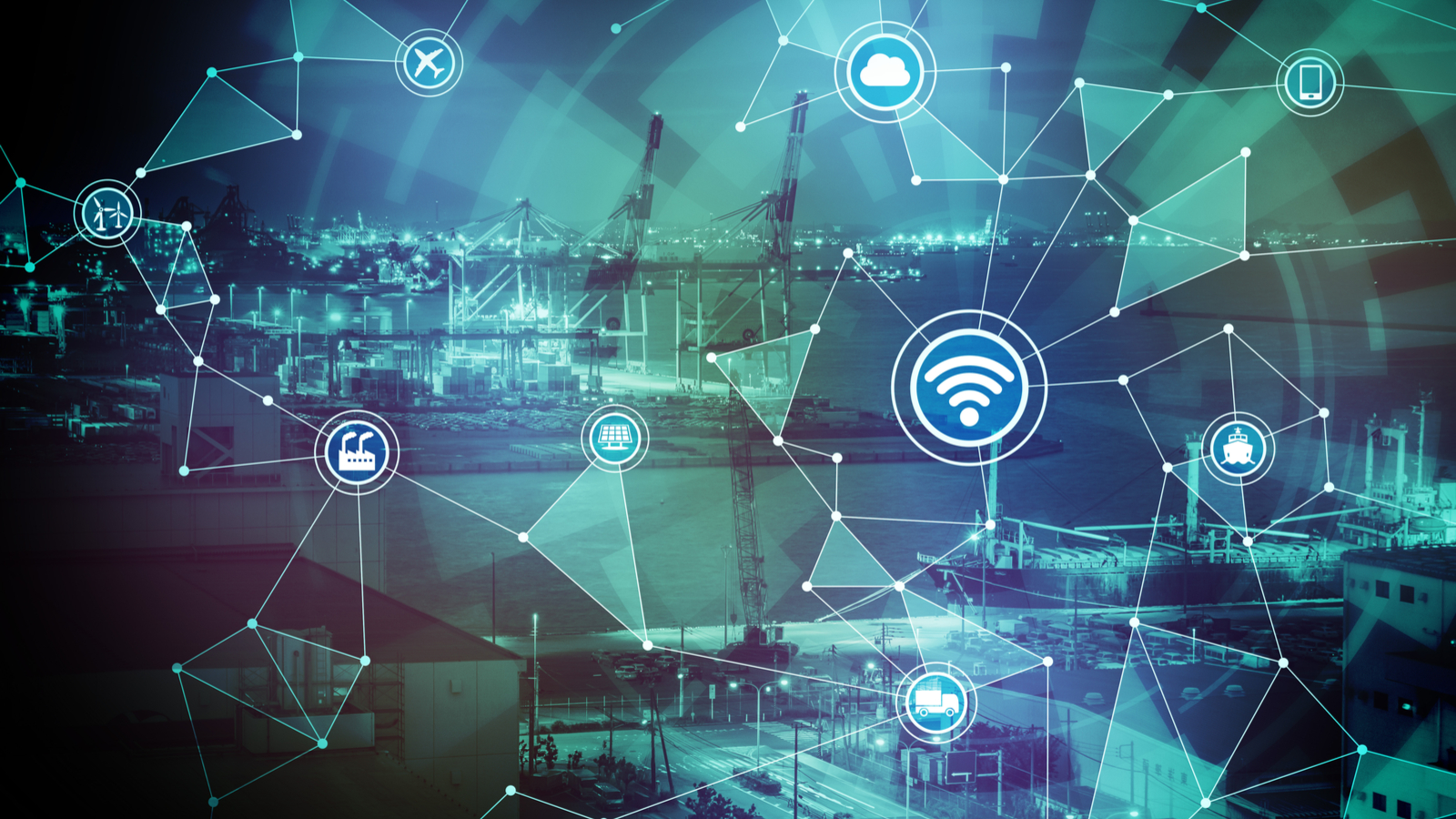 Shipping 2030 Asia in Singapore
Join us at Shipping 2030 from 5-6 Sept 2017 as Marius Johansen, VP Business Solutions & Marketing at Wilhelmsen Ships Agency provides his insights into maritime innovations as a panelist speaker on "The Innovation Imperative"
Shipping 2030 Asia in Singapore
Novotel Clarke Quay 177A River Valley Road, Singapore 179031
PANEL: THE INNOVATION IMPERATIVE
Wednesday, 6 September 2017 10:05 - 10:35
How do organisations manage the balance between innovating towards an uncertain future and operating within the confines of the current regulatory framework? Where and how can regulators work with the industry to support innovation, and how can investors do the same?
Marius Johansen speaks about his insights from recent innovations and the lessons learnt in navigating regulations while innovating new business solutions for ships agency.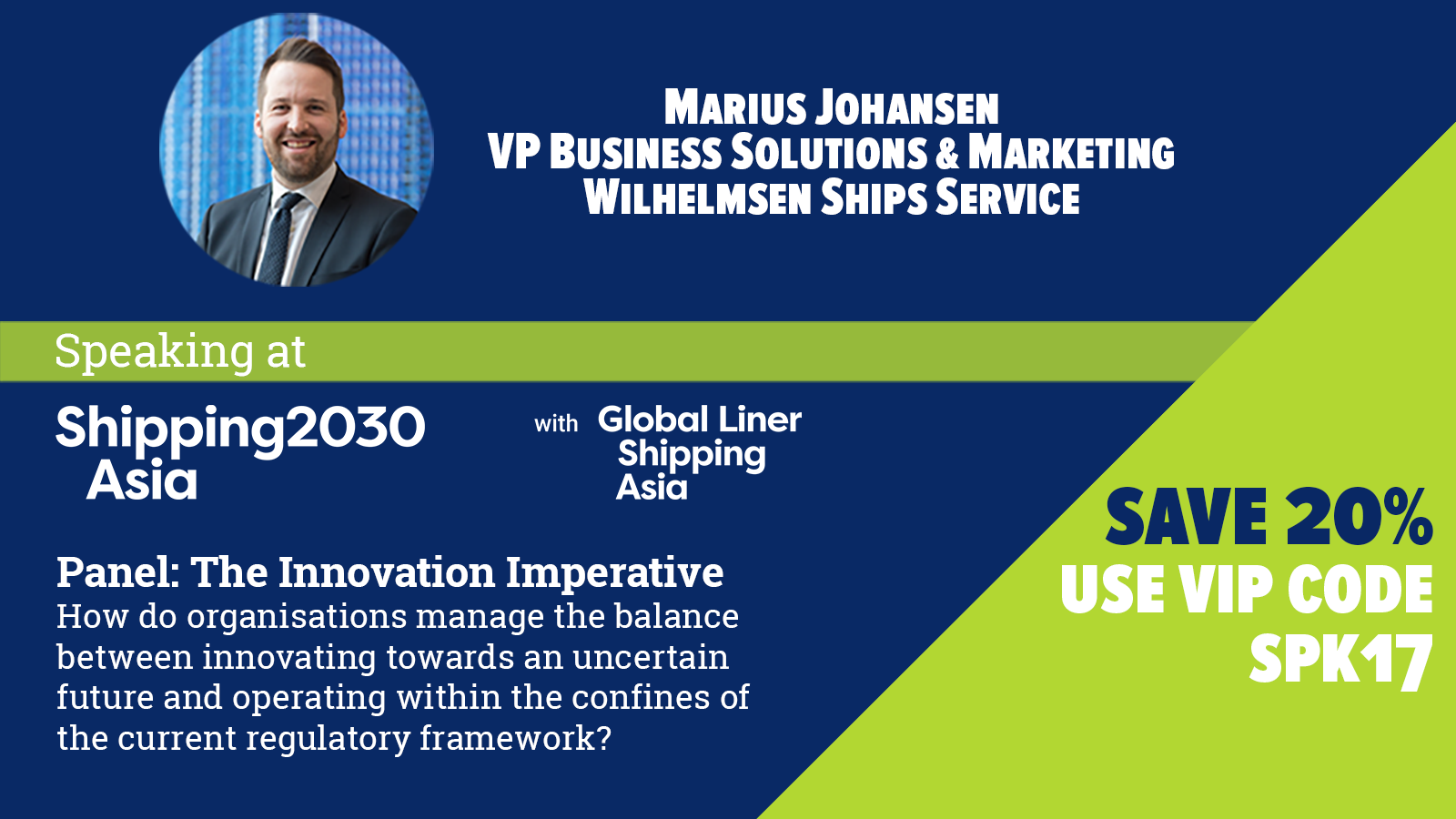 SAVE 20% ON TICKETS WITH WILHELMSEN'S VIP CODE
Enjoy 20% off ticket prices when you enter our VIP code. To claim this discount, use VIP code SPK17 during registration
ABOUT SHIPPING 2030 ASIA
Shipping2030 Asia will take place with Global Liner Shipping conference, offering attendees unique access to networking with the container shipping industry. Join 300+ attendees to discuss data analytics, blockchain, smart operations, cyber risks and much more.
SPEAKER PROFILE - MARIUS JOHANSEN
Joining Wilhelmsen Ships Service in 2015 after almost a decade spent with Norwegian telecoms company Telenor, his considerable experience in business, technology and strategic partnership development have proven invaluable in his role as VP Business Solutions & Marketing, Wilhelmsen Ships Agency. Awarded 'Top 100 young leaders' in Norway, his extensive international experience across Europe and Asia Pacific has provided the expertise and insights essential for global digitization rollouts.
Encouraging genuine innovation, along with third party collaboration in what is still a traditional service business, online canal toll calculators and drone deliveries are just the beginning.
Consistently looking for new ways to re-shape and re-tool the agency business to better fulfil the rapidly evolving needs of the maritime industry, Johansen is spearheading a number of initiatives that are set to redefine just what ships agency can deliver.