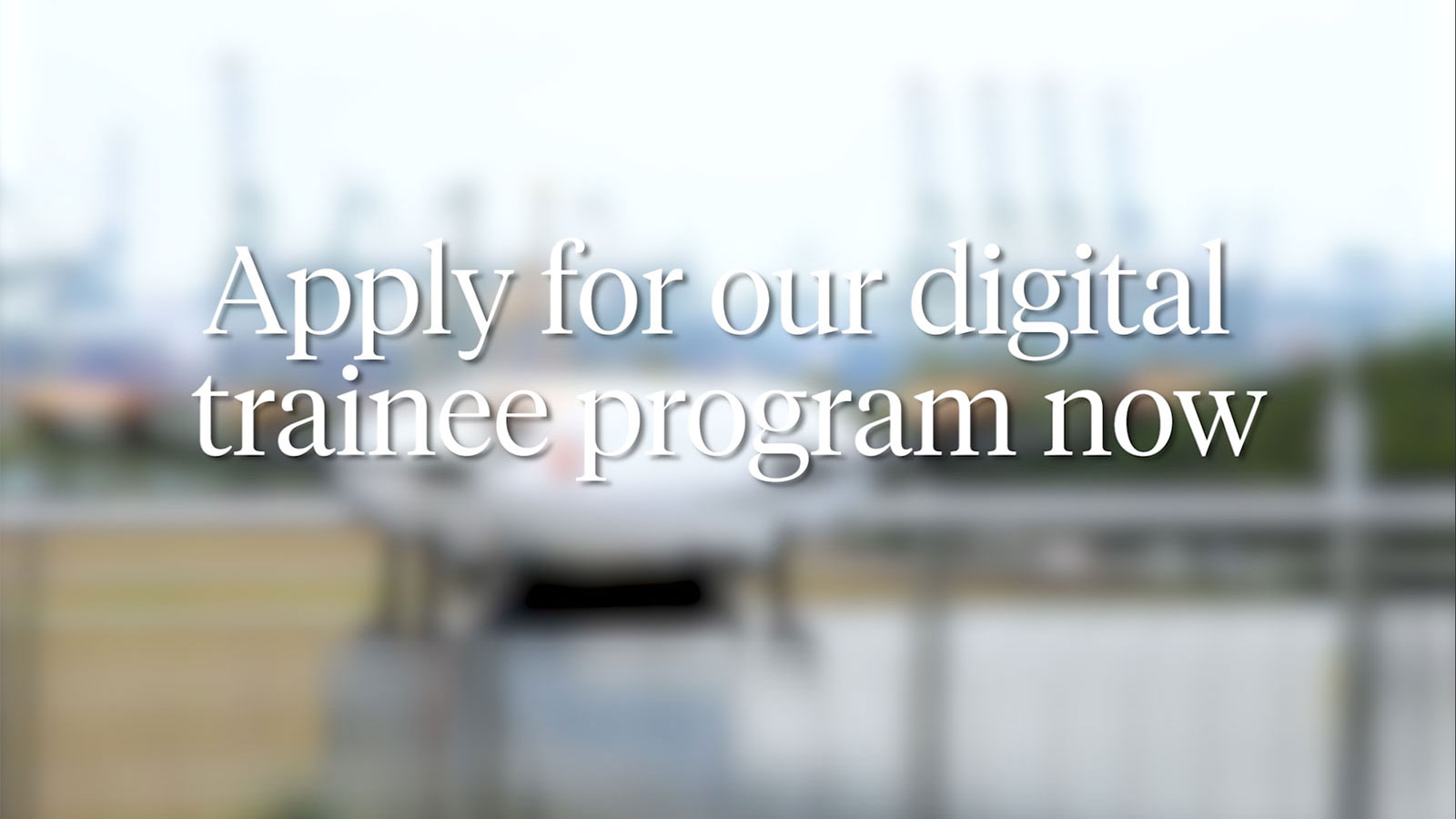 Are you our next digital trainee?
We are searching for graduates passionate about innovating at the crossroads of technology and sustainability, with the confidence to handle unique projects occurring within the various businesses of our global company. During this 24-month program, you will rotate between several of our internal organisations, helping us to continue to revolutionize the maritime industry through digital transformation. You will take ownership of projects while collaborating with Wilhelmsen employees from varied departments around the world. We look forward to welcome you onboard the team! 
We are no longer accepting applications for the digital trainee programme. The next opportunity to apply for this programme will be the autumn of 2021. The trainee positions will be published here and on our LinkedIn page.
24

Months

The program duration is 24 months

125

Nationalities

Being a global company, you will get the chance to interact with various nationalities
Ongoing projects by digital trainees
Smart Ropes

Wilhelmsen's Ships Service has created intelligent rope technology, which ensures that mooring ropes have the right tension, in the right place, at the right time, at all times.

Spark

Spark is a customized application developed by Wilhelmsen Ship Management for ship owners to monitor their vessels' energy efficiency.

3D printing

Wilhelmsen, together with its technology partners, are currently disrupting the supply chain for marine parts with a customized, on demand, and more efficient process of 3D printing.
Meet our former trainees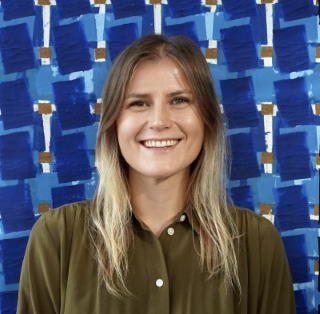 Sigrid Johansen
Business Technologist
My trainee experience 
Working as a digital trainee gave me an invaluable experience and insight into the many aspects of the global shipping industry. My different rotations and projects centered around app development and product management, and each project was unique. One of my rotations was located in Singapore, and this had a remarkable impact on my journey as I recognised the international extension of maritime operations; therefore, I strongly recommend all trainees to take advantage of project experience abroad.
My current role 
Today, my role include various digital initiatives within Ship Management. I am in a position where I get to work with both marine and digital projects. In addition, I drive operations in relation to our energy efficiency application that serves as a decision-making tool for crew. This new product is important to me as it allows me to work at a fast pace with different people and also challenges my engineering background, all while making the shipping industry more sustainable.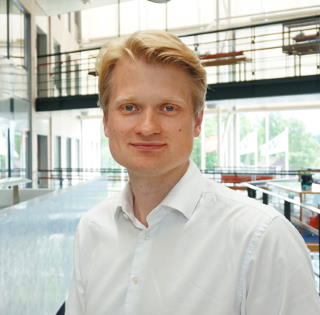 Magnus Dickens
Venture Lead
My trainee experience 
I was immediately exposed to Wilhelmsen's different business divisions upon entering the program. Working at the head office enabled me to gain cross-company knowledge quickly, allowing me to better understand the intriguing aspects of this global industry. I had a great deal of autonomy to influence project outcomes, and one of the most exciting aspects of my rotation period was the time I spent in Malaysia.
My current role 
I now work as a venture lead for the Open Innovation team in our Marine Products division. The projects I work on are always unique, so my day-to-day schedule is unpredictable and challenging, but also highly rewarding. One project I'm responsible for involves Smart Ropes technology, which has incredible potential to improve crew safety. The maritime industry is known for being conservative, which means we also have a lot to gain by looking at what is happening in other industries in order to adapt contemporary findings toward maritime solutions.
Digital teams cooperation
As a trainee, you will work closely with our digital accelerator teams to spearhead Wilhelmsen's global initiatives.
You will work with our colleagues and several of our group companies, to bring our innovative and sustainable projects a step further.
In the past years, the trainees have worked on projects related to:
• Our vessel fuel efficiency application SPARK
• The world's first digital mooring system Smart Ropes
• 3D-printing of spare parts
Recruitment process
Step 1: Submit application

Step 2: Online review

Step 3: Intro interview

Step 4: Testing

Step 5: Competency-based interviews

Step 6: Assessment centre