Professorship in maritime research
We are proud supporters of a professorship in maritime research together with the Norwegian Business School (BI). The agreement, with the intention to further develop the BI Centre for Ocean Business, was established in 2006 and will secure funding from 2020-2022.
Why we support the professorship
"The oil era is drawing to a close and Norway must find other areas of investment. It is only natural to invest in something in which we have long traditions and considerable competence, namely the maritime industry. We are already among the best in the world. Increased knowledge about and research into the maritime sector is therefore important. Competence is our strongest competitive advantage. Through cooperation with the BI we want to stimulate an interest in the maritime industry and the value it creates for society," says Wilhelm Wilhelmsen, chair of the Tom Wilhelmsen Foundation.
About BI Norwegian Business School's Centre for Ocean Business
The Centre for Ocean Business at BI aims to carry out basic scientific research, educate doctoral programme candidates, and develop and implement a competence-development programme targeted at the maritime industry.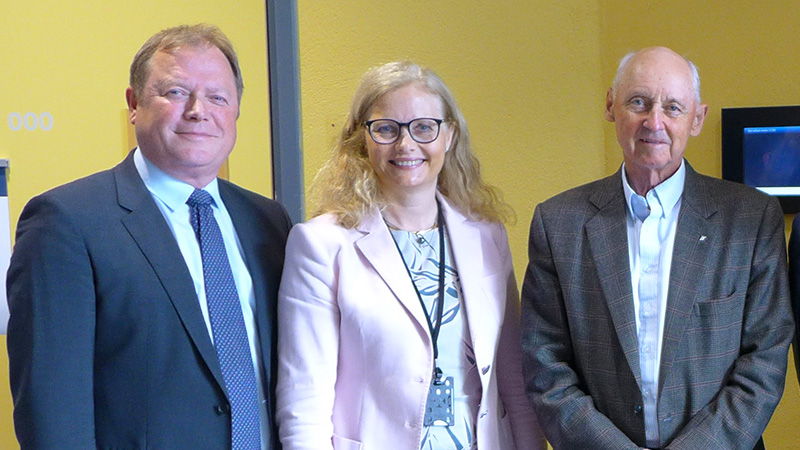 From left to right: BI President, Mr. Inge Jan Henjesand, new Professor for Centre for Ocean Business, Mrs. Randi Lunnan, and Chair of the board of the Tom Wilhelmsen Foundation, Mr. Morten Wilhelm Wilhelmsen