Marine Safety Products
Our safety products are built on quality of product, unrivalled global service support and product performance, giving you the confidence of having a consistent quality supplier of safety equipment at all times no matter where you are in the world.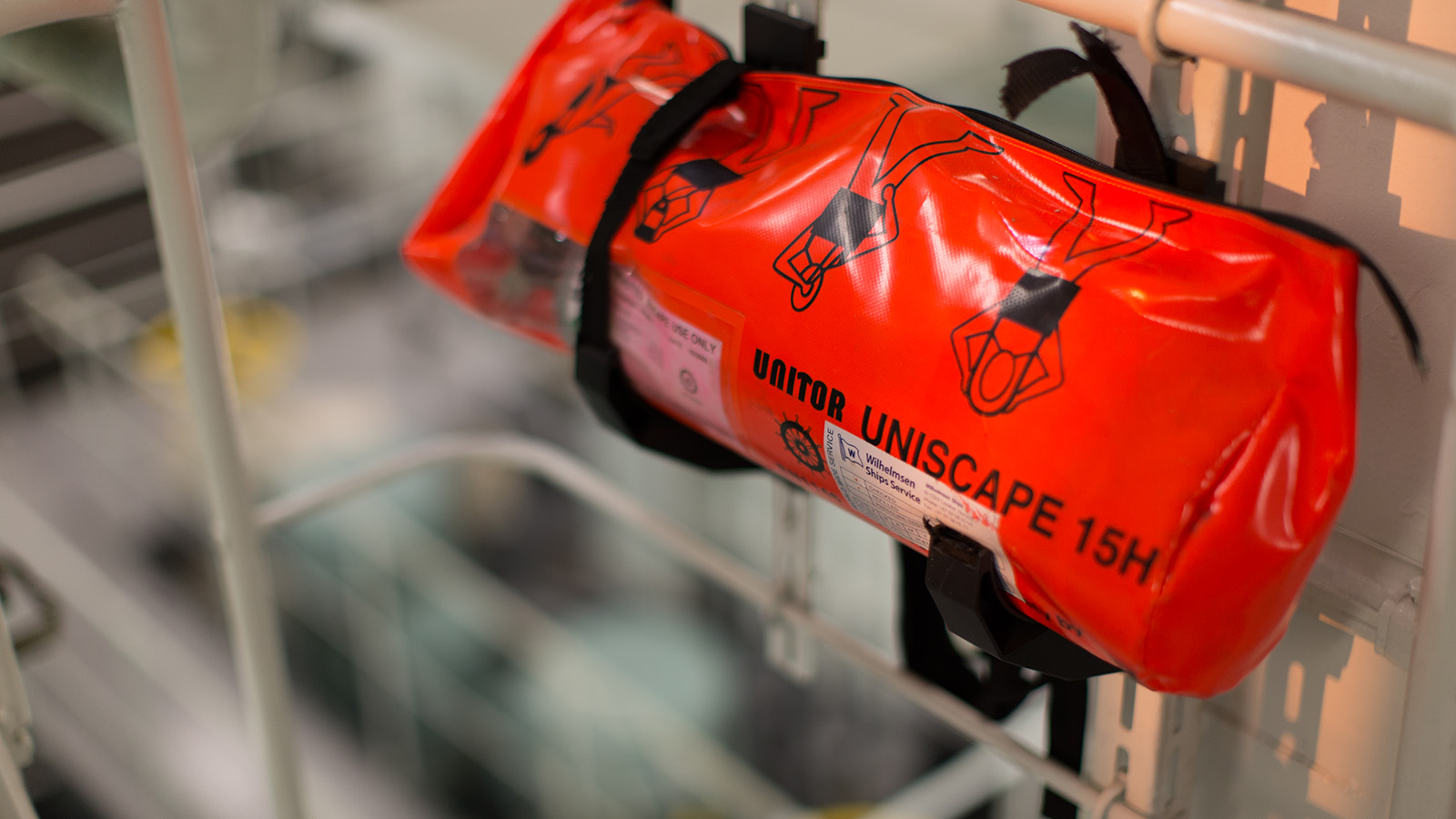 It's a fact of working life on board. Many crew operations involve an element of hazard. From working in environments where toxic chemicals or gases are present, to physical risks such as falling from height, overboard or entering enclosed spaces. And because of the potential danger to life and limb, these tasks are subject to particularly close regulation. Under these circumstances, it's a key responsibility to assess risks in order to keep your people safe and your operations up to the required standards. Remember standardizing on Unitor Safety products globally allows crew training to be optimized and if called upon effective in usage.
Behind our extensive portfolio of Unitor safety products lies more than 100 years of marine history and experience - we provide fire protection, personal safety, life saving and medical safety products and in addition, we offer safety inspection services for your safety products worldwide. So, wherever you are, whatever your business, we have the safety solutions you need to run your vessels with maximum efficiency.
The only rule in maritime regulations is constant change and we monitor this constantly. We know that safety matters to you and your crew and that is why we've built a worldwide network of regulatory know-how designed to keep your fleet compliant and on the move. All of our safety products are compliant with varying local regulations and international standards and offer cost-efficiency, ease of use and above all, peace of mind. Furthermore, they are supported by our global service network - with us as your compliance partner, you can keep your fleet moving without compromise.
Featured Offers
Published: (Wilhelmsen Ships Service, Marine products)

The latest SOLAS X1-1/7 regulation approved by MSC 93/94 require all ships engaged in international voyages to have, at the very least, one* portable 4-gas detection unit on board.
Safety Products Solution Range
Need advice?
With offices in 75 countries supporting our non-stop operations in 2 200 port locations across the globe, you can be assured that we have the local knowledge and industry expertise to find the best solution to cater for your needs.
Contact us